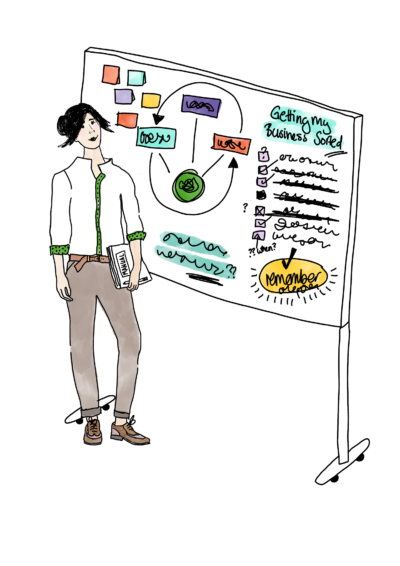 This online, annual business planning program for existing businesses and organisations may be a world first! Efficient and effective, it's a simple way for you to get the job done without wasting time or putting off what needs to be done.
Turn intentions into reality with this Sorted. annual business planning program.
Annual business planning: we all may have grand intentions for spending time to work 'on' our business and not just 'in' it. However, the daily demands of running a business can sometimes make it difficult to find those few hours, let alone the headspace it demands.
Clare Fountain has the solution! Set your big picture goals and actions for the year plus accountability check ins each quarter with the On Track business planning program from Sorted.
This innovative and straightforward online group program creates the optimal structure needed to ensure your business or organisation runs smoothly and efficiently, and grows at a sustainable pace.
Stay On Track
Every year, the program supports you to:
Create your twelve month Big Picture Plan, covering:

Growth
Marketing
Sales
Finance
Operations
Human Resources

Build your time and task management skills and toolkit
Master your work/life balance strategies
What you get:
Annual planning sessions to set goals, strategies, actions and timelines for the year ahead
Quarterly 90 minute check-in and review of past performance, plus setting goals for the next quarter
Monthly have access to interviews with successful business owners, tips, tricks and current information via our blog
Weekly productivity tips and tricks to keep your focus and set objectives for the week
Any time access to the forum for networking, advice and information sharing between all current participants
A copy of Clare Fountain's book, Taking control of your small business (and your life)
Ideal for:
Small business owners and community sector leaders who want to be supported to get on track and stay on track. Each program intake is capped at 15 participants to foster greater connection and accountability, both with Clare and with other participants.
Total value: more than $2370
You pay only $100 per month or $960 per year up front, including GST. (Register with a buddy to the program and you can both pay only $80 a month each, including GST.)